trademark

copyright

patent

beverly hills
houston
A. F. DAVIS LAW is a boutique law practice established in 2003 with a singular focus – we do intellectual property and we do it well. With over twenty five years of experience in securing and enforcing legal rights in creative works, we possess the depth, skill and experience to ensure your "eureka moment" – and your work to make it a reality – don't wind up being owned by someone else.
We listen to what is important to our clients and provide practical advice with their unique objectives in mind. Clients of all sizes prefer our agile "speed boat" approach to dealing with everything from pricing, to responding to client questions and concerns, to that of the bureaucracy filled "cruise ship" approach of larger law firms. Responsiveness and our personal touch are cornerstones at A. F. DAVIS LAW.
Our firm was founded upon the principle of large firm excellence with greater value and personal care.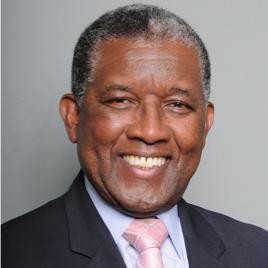 I serve on the Board of Directors of a California nonprofit that has worked with A. F. DAVIS LAW for many years in protecting our intellectual property. Recently, Al led a team of lawyers who represented our organization in considerably high-stakes litigation. We will be forever indebted to Al and the team for obtaining the reversal of a $500 million judgment that would have resulted in the demise of this very important community organization. Instead, Al was able to secure a very favorable result that ensures the continued protection of our intellectual property.
entertainment law guru / philanthropist
I serve as Chairman & CEO of our family foundation and I have known Al Davis and have worked with A.F. Davis Law for many years. Al has been instrumental in developing strategy, advising us thereon and implementing a course of action for protecting our trademark and ensuring our most valuable asset, our family name, receives strong protection. His work has been indispensable in making sure our family foundation's work continues and thrives throughout the future.
entrepreneur / philanthropist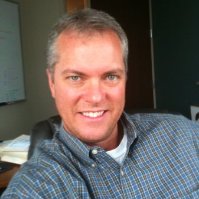 I have known Al Davis since the mid-90's when we worked together at a large boutique IP firm in Minneapolis. I grew to know Al both as a work colleague and as a friend. At a time when many of his peers were still learning the ropes, Al took the lead on a large and legally complex patent litigation matter. I was fortunate to have had the opportunity to work with Al on that case, where I was able to personally witness Al's extraordinary creativity and legal acumen. In addition to having exceptional legal skills, Al is one of the most genuinely thoughtful and cooperative attorneys that I have worked with.
Assoc. General Counsel Olympus Corp. of America
In my experience with Al, I have known him to exhibit the highest moral and ethical character. Al is a proven leader in the field of intellectual property law. He also has a genuine concern for people in his community. Any client would be lucky to have Al as their attorney. Without reservation, I recommend Al Davis.
My organization (international nonprofit) retained Al Davis as outside counsel to assist with intellectual property matters. Al went above and beyond the call of duty, providing a valuable service to the organization from start to finish. Not only did he know his stuff, he was very responsive to our inquiries, kept us up to date on the projects he was handling and was a joy to work with.